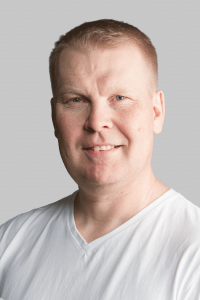 We have hired a new salesperson at REFLEX Products. Björn Wikström has extensive experience in mining and exploration. In 2005, he graduated from Bergsskolan, Filipstad and in 2006 he began working at Hagby the same year, later acquired by Sandvik. He worked at Sandvik until 2011 when he took a break to work as vendor to the industry at Lesjöfors Fjädrar. In March 2013, he switched back to Sandvik, where he was employed as a salesperson of machinery and drilling equipment until October, 2016.
Björn was born and raised in the village Rämmen north of Lesjöfors, Sweden. Living in the countryside he is involved in almost everything, from hunting to the Local Heritage Society and a Tractor and Machinery Club. His family consists of his partner Jessica and three children under 8 years. He spends his spare time with his family. For leisure and relaxation he hunts and maintains the forrest he bought as a future investment, in view of the children, says Björn.
Bjorn will sell REFLEX products in Sweden and Norway. He knows many of the customers already. Bjorn is a great complement for us. We wish him a warm welcome!
Please contact Björn if you have questions about REFLEX Products:
Björn Wikström
Sales, REFLEX measuring equipment
+46 706162511
bjorn@sdcab.se
Since may 1 st SDC AB have run the Trademark DRILLEX and are the authorized distributor for REFLEX products in Sweden, Norway and Denmark.
SDC rents and/or sells the complete REFLEX program including among others, instruments for core orientation and drill hole survey as well as instruments for the alignment of drill rigs on surface and underground. SDC does also offer training for your drillers. For further information please visit www.reflexnow.com.